Medical
Tattooing
Medical Tattooing is a truly life changing procedure that will restore self esteem and confidence back into your lives.
FREE PARKING • 10 MINS FROM CANTERBURY • 30 MINS FROM MAIDSTONE • 45 MINS FROM LONDON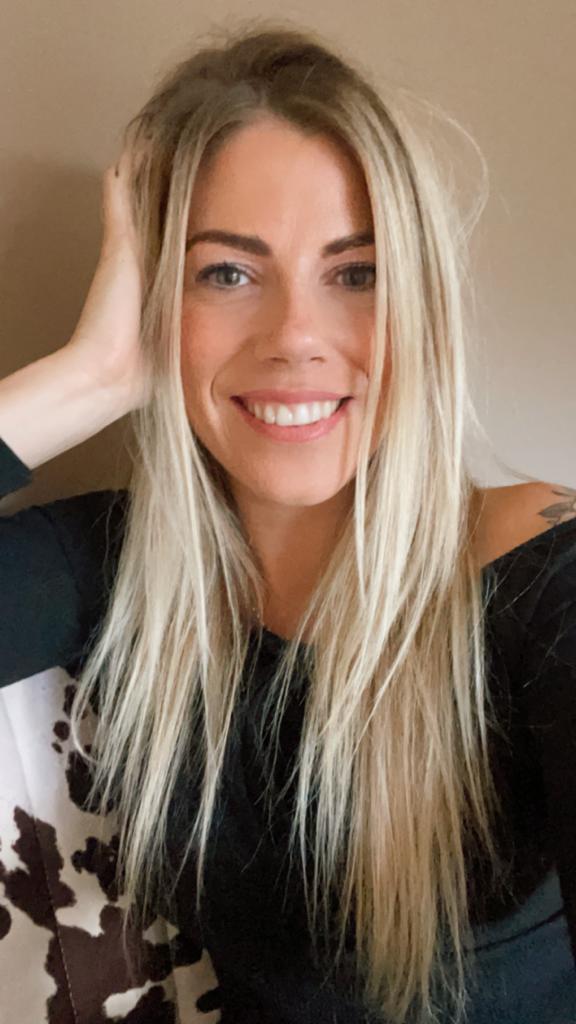 Hi, I'm Jessica
I am a fully qualified permanent makeup and medical tattoo artist. I am an international trainer for Permanent makeup and para medical Tattoos.
I started my para medical journey back in 2016. My passion for medical tattoos started back many years ago when a family member was in need of this kind of treatment. Having experienced first hand the emotional status of someone dearest to me go through many ups and downs of self worth because of appearance – this is where the passion grew. I always loved art , I was already doing permanent makeup and as I have a nursing back ground, the rest is history 🙂
The background…
Medical Tattooing is a truly life changing procedure that will restore self esteem and confidence back into your lives.
I believe Medical Tattooing is a form of Mind Therapy, where everyone believes and deserves to feel beautiful inside and out. Medical Tattooing is usually the very last part of a treatment that someone would have had after surgery, most commonly post mastectomy procedures. So I understand this is a life changing important decision for you to make.
During a consultation appointment with you, we can discuss your specific needs and desires for the outcome of the treatment you require.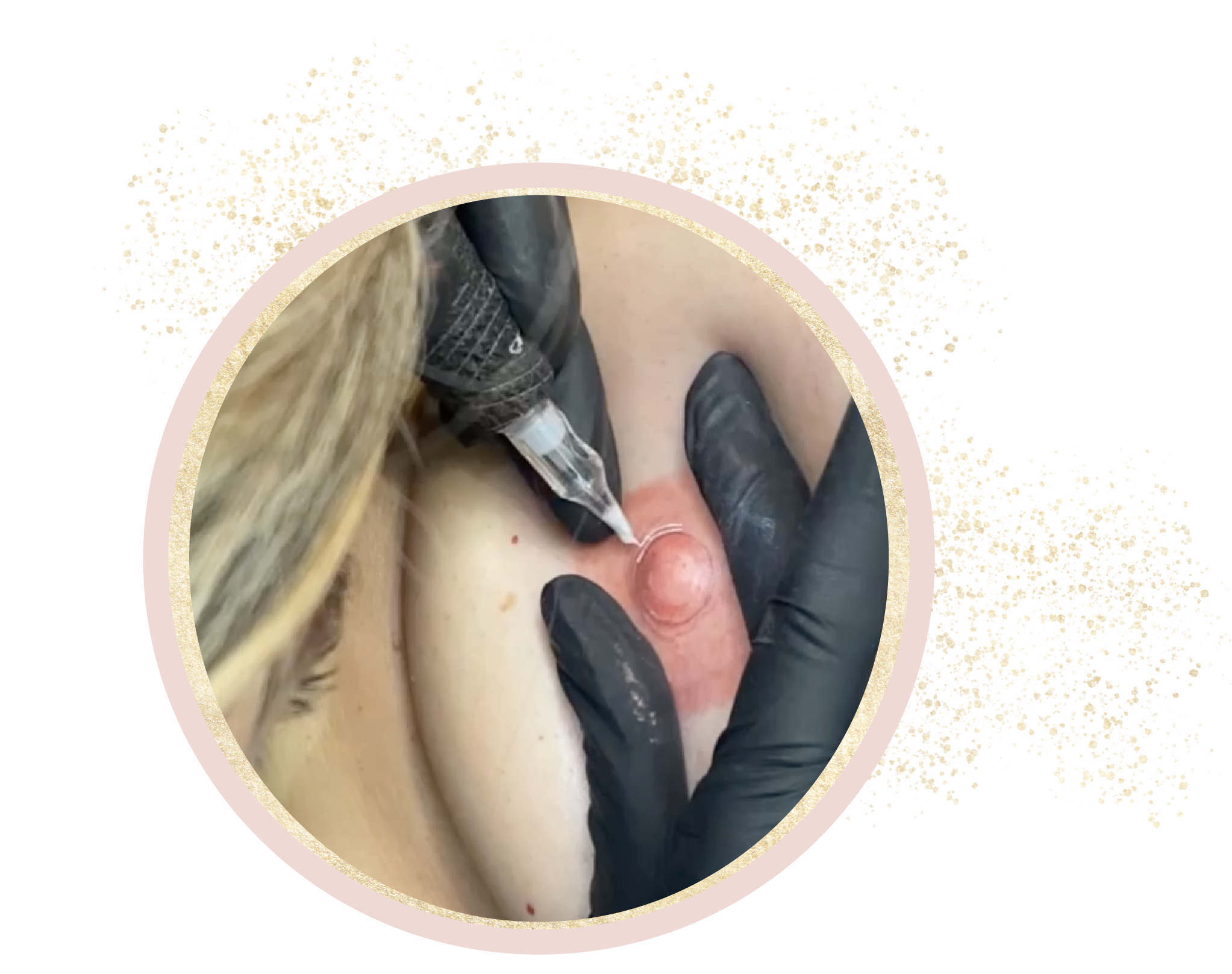 I feel compelled to write a review about Jessica Abbott's clinic. I am a breast cancer surviver. Eight years ago I had a breast mastectomy and reconstruction. I had my nipple tattooed at the hospital which over the years wore away to only a faint outline. I was recommended to Jessica by one of her clients, and she has done the most amazing job on my artificial breast. So amazing it brought me to tears, because you could actually not tell the difference between my two nipples. From having medical treatment for years, I felt that going to Jessica's clinic was like a beauty salon experience, not a medical one, and I came away feeling elated from the most positive experience I've had in a long time. The clinic is absolutely stunning. I felt completely pampered, looked after, and now after the wonderful treatment I have had by Jessica, I feel like a whole woman again…
I went and had my nipple tattooed today, after having a mastectomy 10 years ago. Jessica made me feel so comfortable and explained the procedure, she matched my colours to my other nipple perfectly…
I'm so over the moon with how it looks, to a lady that had a mastectomy, it makes you feel whole again…
It looks so beautiful, that when I look at it in the mirror, it's like I have never been through cancer.
THANK YOU Jessica for making me feel whole again!!
Post Mastectomy 3D Areola Tattooing
3D, realistic looking areola and nipple tattoo.
This is a permanent tattoo – although a minor touch up is required 6 weeks after the initial appointment.
An areola tattoo can restore your confidence after breast cancer removal / reconstructive surgery. This treatment is truly life changing and helps to mark an end of a breast cancer journey – allowing you to start a new chapter of your life – filled with health, confidence and happiness; as well as being comfortable in your own body post-surgery.
I offer both privatised and monthly free clinics for this treatment .
Skin Fade Tattooing
This type of Medical Tattooing helps reduce the appearance of scars from your breast surgery. The scar should be 12 months old, but can be done from 6 months in some circumstances.
Scar Camouflage Tattooing
This again requires the scar to be 6-12 months old, fully healed and white in colour, you must not present a tan around the area before as this type of tattoo is commenced as your skin tone is used to match your scars .
Hairloss Scalp Micropigmentation Tattooing
For clients suffering with medical conditions such as alopecia, using pigments to replicate hair follicle's, this is a great treatment for thinning or balding hair in both men and women. I offer advanced and beginners training in this treatment.
Post Mastectomy 3D Areola Tattooing
Areola – Single £225 // Double £295
6 – 8 week top up – Single £50 // Double £80
Areola Tattooing Pricing Options
// PAY IT FORWARD
Jessica does offer a free medical areola clinic for medical post mastectomy (Breast Cancer or BRCA related) fully funded by Jessica. There is an option in the clinic should you wish to 'Pay it forward', whereby you can make a discretionary cash donation into the pot in the clinic. Please note that there can be long wait times for this option, as it is only available one day per month in allocated slots.
// STANDARD APPOINTMENT
You can book a regular paid appointment, as per the above, which can be done by clicking the BOOK NOW buttons.
// PRIVATE MEDICAL INSURANCE
If you have private medical insurance that covers this, and you need an invoice to claim it back, please let Jessica know in advance as this can be arranged.
Had a touch up by Jessica, I am extremely happy with my eyebrows, the shape and colour is great, so real looking . Will definitely be using Jessica again for my touch up eyebrows.
Just wanted to say a massive thank you for today Jess. You are a truly talented young lady and you've done such a wonderful job. Im just so very pleased thank you. I would defiantly recommend Jessica.